Bing's Christmas and other stories
Join Bing, Flop, Sula, Nicky and their friends as they welcome winter and celebrate Christmas. Watch as the friends create leaf pictures, make and give presents and try new toys in the snow. This special selection of festive Bing episodes explores the emotions experienced by little ones during the season including the joy, excitement, discovery and love felt at Christmas. Bing's Christmas and Other Stories is the perfect first big screen experience for little viewers, from the award-winning series that helps young children grow.
Picture gallery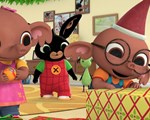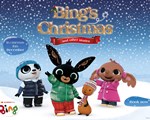 Showing as part of
Enter a world of Christmas classics, festive favourites, and enchanting new releases.
Find out more