Die Hard (35th Anniversary)
We're settling the debate once and for all. 35 years on from its initial release, don't miss the iconic action-packed Christmas classic, Die Hard, back on the big screen for some heart-pounding holiday action!
At a Christmas party in the Nakatomi Plaza in Los Angeles, John McClane, a New York City police officer, becomes the unlikely hero. When German terrorist Hans Gruber seizes the building, taking John's wife, Holly Gennaro, and several other partygoers hostage, it's up to John to save the day.
With thrilling explosions, intense shootouts, and unforgettable one-liners, Die Hard is a rollercoaster of suspense that takes place during the most wonderful time of the year.
Picture gallery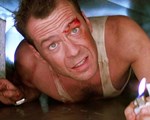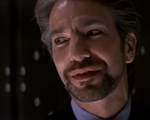 Showing as part of
Enter a world of Christmas classics, festive favourites, and enchanting new releases.
Find out more